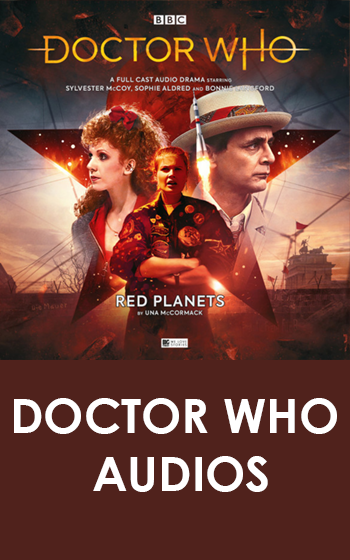 Publisher:

Big Finish

Available in:

Audio
See Una's Audios at Big Finish
Una McCormack has collaborated with premium audiobook producers Big Finish, providing official tie-in Doctor Who stories and audio plays. These audio plays are unique!
Dr. Who tales
Stories and audio plays focusing on Doctors, companions, and a universe of possibilities.
Doctor Who: The New Adventures of Bernice Summerfield
Archaeologist, time traveler, and Companion to the 7th Doctor, Bernice Summerfield is one of the most beloved characters in the Doctor Who universe.
Most of Una's other Doctor Who books also have an audio CD available.