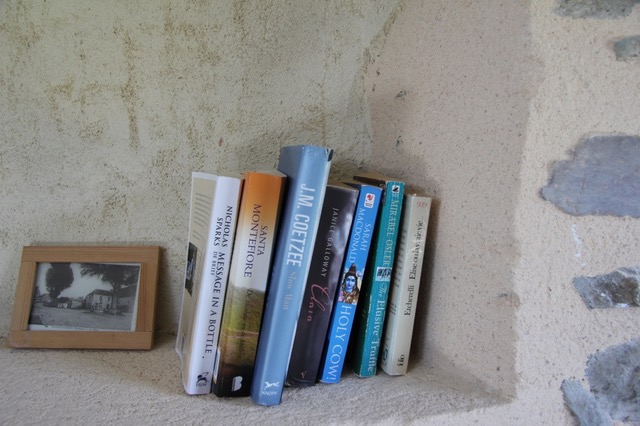 Science Fiction and Fantasy Writing Retreat, Malvern, July 2020
1-4 July 2020
The Dell House, Malvern, Worcestershire, UK
In July 2020, Una will be co-hosting a targeted writing retreat for writers of science fiction and fantasy. Her co-hosts are World Fantasy Award winning writer Helen Marshall, and director of Handheld Press Kate Macdonald.
Course details
Handheld Press invites you to a three-day science fiction & fantasy writing retreat in Malvern, UK. There will be a masterclass each day from both Una McCormack and Helen Marshall. There will be a workshop on How To Pitch your Book from Handheld Press.
Speculative Fiction Writing Retreat, France, August 2020
Dates TBC
Le Verger, France
In August 2020, Una McCormack will be teaching at a focused writer's retreat on Speculative Fiction at Le Verger in France.
This was so successful in August 2019 that it will run again in 2020 at the same venue. The complete details for the 2019 venue and course are here.
Course Details
This course is for writers of speculative fiction (science fiction and fantasy). We give you the time and space you need to write in conducive surroundings, with the support of your informed and encouraging tutor. We recommend you to come to Le Verger (the orchard) with a firm idea of what you will be working on (e.g. a short story, a chapter of a novel), so that you can get to work immediately and have a productive stay.
Each morning we meet for an hour to discuss some aspect of writing speculative fiction (e.g. world-building, exposition, what if…), to read out work and get feedback, and to set goals for the day. Everyone writes to a different schedule (or none), so we leave this entirely up to you.
We will update this page with more details when registration is open.