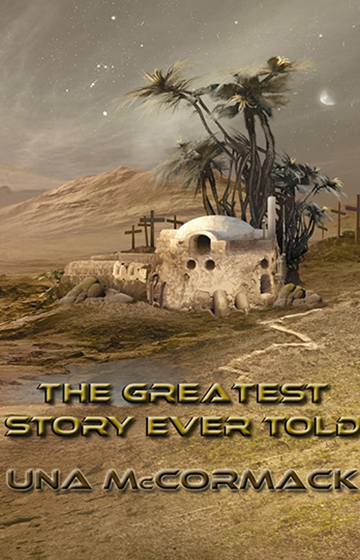 Publisher:

Newcon Press

Available in:

Hardback, Paperback, Kindle

ISBN:

978-1-910935-68-2

Published:

20th March 2018
Buy Paperback from Amazon
Buy Signed Hardback from Newcon
Buy Kindle Ebook from Amazon
Set on a strictly hierarchical Mars, The Greatest Story Ever Told is a breathless, stirring tale of bravery, love, passion, and the desire to be free.
One of NewCon Press Novellas, Set 3: The Martian Quartet. Iss, a humble kitchen slave who likes to tell stories, finds herself caught up in perhaps the greatest story of them all. Little does she imagine when she stumbles on the small rebellion of Seffish, Crith, and the other dance-fighters she admires so much, how far that rebellion will spread. An ordinary soul caught up in extraordinary events, Iss soon finds herself at the heart of an uprising that threatens to overthrow the social order and reshape a world.
This story is novella length at 120 pages. It is available as a paperback and a numbered hardback, limited to just 100 copies, signed by the author.