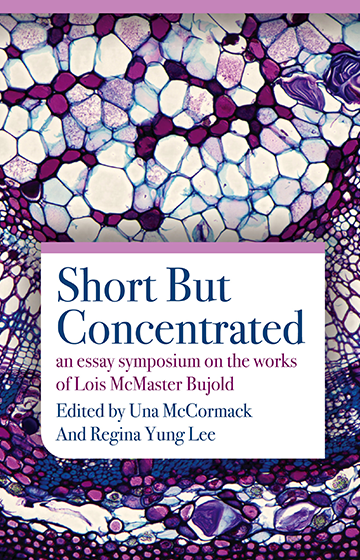 Short But Concentrated is an e-book symposium on the works of Lois McMaster Bujold, edited by Una McCormack and Regina Yung Lee.
Following up from our edited collection Biology and Manners, the symposium contains five short essays exploring further themes in the worlds and works of Lois McMaster. Subjects include reflections on the Penric novellas, 'Knife Children', Racefail '09, and alternate universe (AU) Vorkosigan fanfiction. With contributions from: Janet Brennan Croft, Kristina Busse, Kelli Fitzpatrick, Una McCormack, and Robin Reid.
Download for FREE
Choose your ebook format and click its name. You'll download your free version of Short But Concentrated in a .zip file. If you enjoy reading it, please let us know.
EPUB — Kobo — Nook — Kindle — Apple Books — Google Play