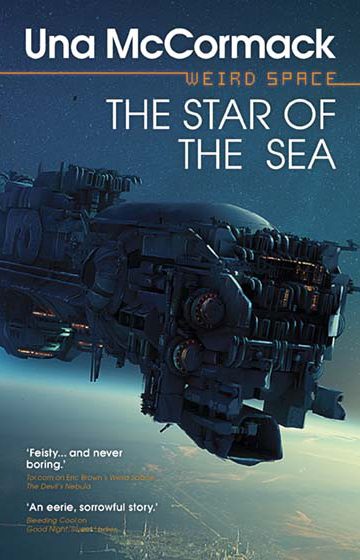 Publisher:

Abbadon Books

Available in:

Paperback, Kindle

ISBN:

1781084823

Published:

25th October 2016
Buy Paperback from Amazon
Buy Kindle Ebook from Amazon
"My name is Cassandra. My mother was the Walker."
The peace and stability of Stella Maris have been lost, perhaps forever. Weeks after Delia Walker found the remote world, trailing murderers and soldiers in her wake, more ships are coming. And now the impossible: a young woman claiming to be Walker's daughter has come out of the Weird portal, demanding passage off the planet.
For Cassandra, her mother's former young charge Failt, and the cynical, worldly-wise Yale, a desperate race begins to reach the very heart of the Expansion and avert a disaster.
On Stella Maris – the "star of the sea" – a fight has begun to preserve the refuge and its fragile harmony from those who would exploit it.
Book 4 of the Weird Space series from Abaddon Press.