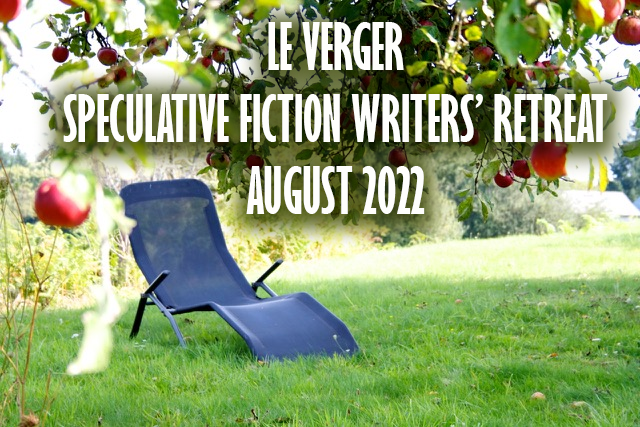 After two years' absence, I'm very glad to be scheduling a writing retreat again at Le Verger, 25-30 August 2022.
Le Verger is a stone-built house set in the Dordogne countryside of south-west France, close to the picturesque village of Savignac-Ledrier. Guests can stay in rooms in the house, or else cabins in the garden; you can get a closer look at the accommodation here.
The retreat is for writers of speculative fiction. In the years we've been running it, we've found it works best if you come with a clear piece of work in mind. Perhaps you want to write a chapter of an ongoing novel, or a short story, or draft an outline of a new piece of work. The retreat gives you time and space to work – and I'm on hand to give one-to-one guidance.
We usually meet for an hour before lunch to talk about work in progress, or share reading suggestions, and on the last night we read aloud from work done during the retreat (not compulsory!). It's a quiet and congenial place to work. I'm so glad we're running it again this year!