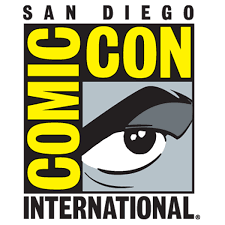 One benefit of lockdown is that distance becomes no barrier to participation in events, which means that in 2020 I make my first appearances at San Diego Comic Con! I will be on two panels, talking about Star Trek with some wonderful people. The panels were pre-recorded on Zoom, and are available to watch on the Comic Con YouTube channel – links below!
All the Starfleet Ladies: https://www.youtube.com/watch?v=Bn8F0BDks_g&feature
Star Trek has always made space for courageous, complex, and powerful women characters. We look back at the history of female-identifying characters in Star Trek, at where we came from and how far we've come – and what's next. I talk a little bit about my philosophy of writing diverse characters, my forthcoming book about Janeway, and how important it is to have diversity both in front of and behind the camera.
With Swapna Krishna (space, tech, and pop culture journalist), author Cassandra Rose Clarke, LJ Jackson (publicity manager at Saga Press), and moderator Kendra James (editor at StarTrek.com).
Picard – A Literary Retrospective: https://youtu.be/omVgRLt2QdM
With the excitement surrounding the new Star Trek series, we take a look back at the most bookish captain in Starfleet. How did he evolve on the page and the screen? What do his favourite books and plays say about him as a character and as a leader? You can hear me talk about my Picard book The Last Best Hope, and how I approached writing this iconic character.
With writers David Mack, Alex White, Stephen Graham Jones, and moderator LJ Jackson (publicity manager at Saga Press).
You can log into the full Comic-Con@Home experience for 2020, too.